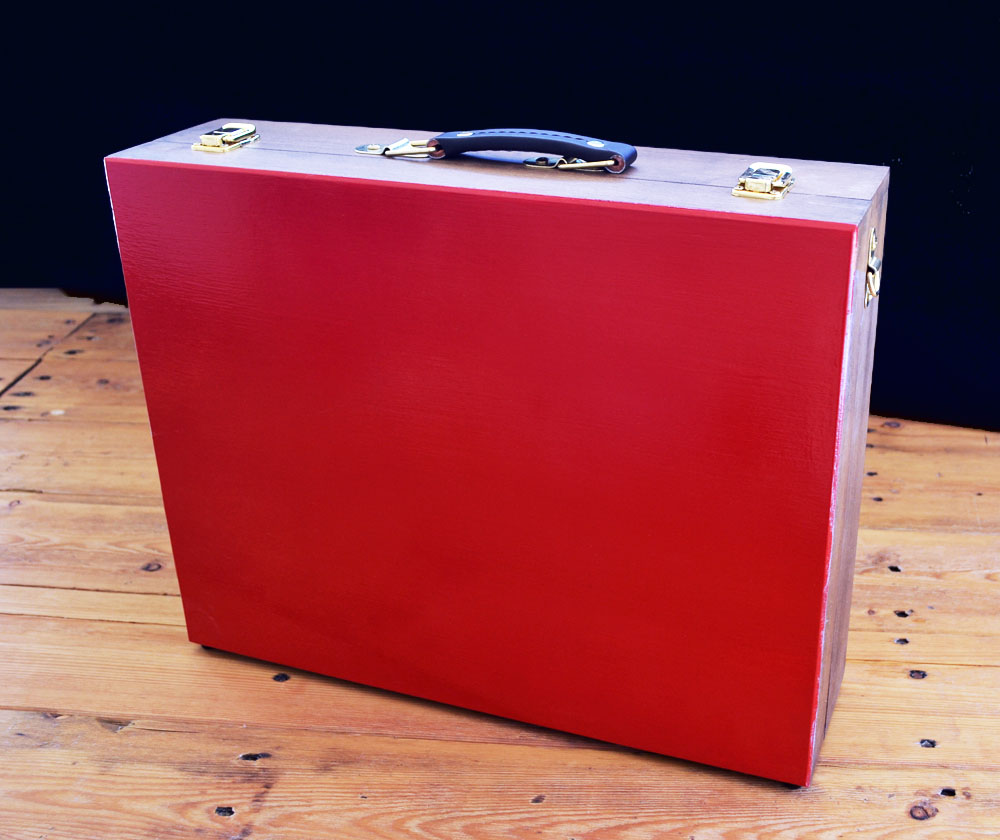 Game Master Chests
GM Chest - The Apprentice - Solo Package
Our gaming accessories are designed to work with your gaming system. We understand that you may have your own items to customize The Apprentice as you want. And we think that's awesome, so we designed this package just for you.
With this option, you will receive our Apprentice GM/DM Chest made with solid wood and dove-tailed corners, sturdy metal hardware, a leather carrying handle, metal shoulder strap connectors, wooden dividers and screens, and rare earth magnets. No interior 3D trays or dice towers are included.
Outside Dimensions - 16.5 inches/41.91 cm X 13 inches/33.02 cm X 4.5 inches/11.43 cm
Interior Depth - 2.75 inches/6.99 cm
Choose from either Pecan or Vintage Ebony stained wood with a glossy Dragon Fire Red or Blue Ice painted front exterior.
This selection is for our Solo Package Apprentice's which include all of the following:
3 wood screens with top magnet strip
6 3D printed "push pin" magnets
3 3D printed screen stands
2 small wood divider bars
Any additional items can be purchased separately.
Please allow for 7 days to ship due to selected customization options.
**All 3D components are printed in-house and all staining and painting is proudly produced by hand in our workshop in southern California.